Research Projects
PREVIOUS AND CURRENT RESEARCH

Malaria causes devastation and misery worldwide responsible for the deaths of about 500,000 people every year. Despite its impact on global health, no effective vaccine is established, few drugs are available and resistance is emerging. New therapeutics are therefore urgently needed. The publication of Plasmodium sp. genomes, transcriptomes and proteomes and the emerging possibilities for the genetic modification of the parasite provide the research community with exciting new possibilities in fighting of this disease. However, new treatments have yet to arise and there are still multiple "black boxes" in the complex life cycle of the parasite that are beyond our current knowledge.
0
P1 RED BLOOD CELL INVASION

The fast and efficient invasion of human erythrocytes is mandatory for the survival and massive multiplication of the malaria parasite in the host. Host cell invasion is therefore the beginning of the vicious life cycle of the parasite. It is powered by an unknown number of proteins mediating cell adhesion and motility. These proteins are of high interest in drug and vaccine development because interference with this crucial biological process might disrupt the parasite life cycle. Key questions driving this project are: How many parasite proteins are involved in invasion? What is their precise role during this process? And: How can we undermine their function to abrogate cell invasion? The objective of our research is to identify and validate novel key players in erythrocyte invasion in order to deepen our understanding of this fundamental biological process and to identify novel therapeutic targets.
P2 RED BLOOD CELL MODIFICATIONS AND PROTEIN EXPRESSION (Dr. Anna Bachmann)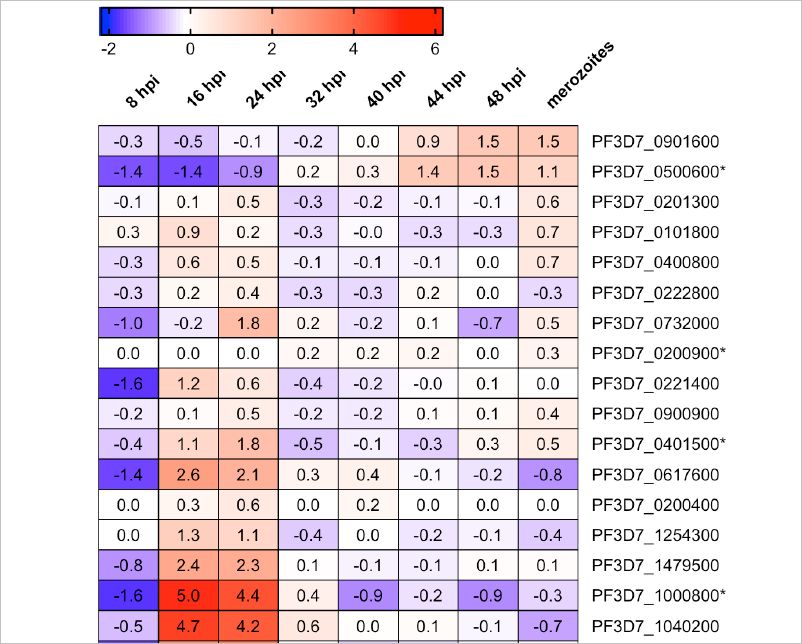 This project is focused on transcriptomic studies and cell biology approaches to investigate variant surface antigens (VSA) of the human malaria parasite. The malaria parasite manipulates infected red blood cells (iRBCs) such that they stick to the walls of small blood vessels, thereby disturbing the microcirculation and causing severe organ dysfunction. Therefore, VSA mediating cytoadherence of iRBCs are accepted to be the major pathogenicity factor during malaria disease. Studying the expression profile of all VSA families in parallel and especially focusing on patient isolates and samples from large cohort studies we are trying to elucidate the clinical relevance and expression dynamics of VSA during infection.
P3 RED BLOOD CELL EGRESS (Dr. Paul-Christian Burda)

The release of the malaria parasite from its host cell into the bloodstream is a process termed egress. It allows the freshly formed parasites to escape their host cell and to actively invade new red blood cells, amplifying the infection. Like the host cell invasion process it is tightly orchestrated and relies on an unknown number of parasite proteins involving phospholipases, which are involved in membrane disruption processes. In this project, we perform a systematic functional analysis of this gene family during development of the malaria parasite in red blood cells and aim to identify those phospholipases that are enabling the parasite to escape its old host cell. We are also interested in the identification of additional egress factors using organelle specific proximity-based biotinylation techniques.