Research Projects
Previous and Current Research

Existing therapies for herpesvirus infections are much less efficient than combination therapies against HIV. There is thus room for considerable improvement. We mean to address this issue by providing structural information about the hitherto most successful drug target: the viral machinery for synthesis of new virus DNA. We propose to use an integrative structural biology approach using a combination of biochemistry, x-ray crystallography, small-angle-xray scattering, single-particle cryo electron microscopy. Furthermore, in collaboration with the Grunewald group at the CSSB, the molecular knowledge will be combined with both ex-situ and in-situ cryo-electron tomography.
A better understanding of the molecular mechanisms of herpesvirus DNA replication will also result in a better understanding of the molecular mechanism responsible for development of the resistance to antiviral treatment. We expect that such insights will also contribute to our understanding of the treatment of neoplastic disease and open up novel avenues for therapeutic intervention also in this arena.
Since herpesviruses always establish latency in infected individuals, their prevalence increases with age and may approach 100% in higher age groups for several herpesviruses. In modern medicine, where immune suppression is used during transplantation, the reactivation of a latent virus is a serious and potentially life-threatening complication. These are also conditions during which the development of resistance towards antiviral compounds increases more than ten-fold and may reach 10–20%.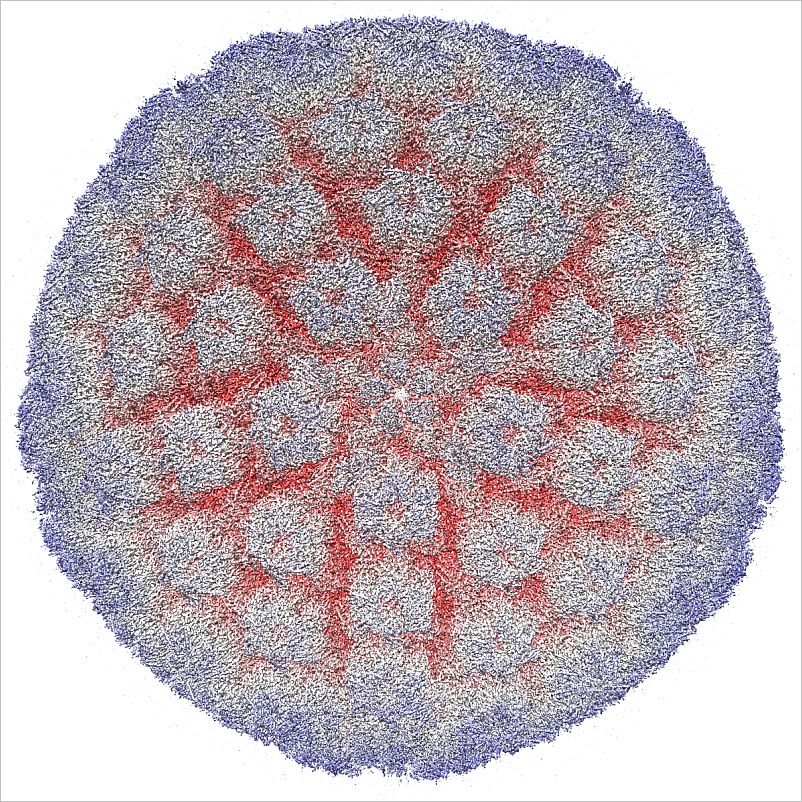 Herpesvirus replication
All herpesviruses share the same strategy for DNA replication. The mechanisms and the enzymes involved differ from the cellular counterparts, and they are therefore attractive as antiviral targets. Herpesviruses make use of a molecular machine, a replisome, consisting of six interacting proteins to synthesise double-stranded DNA. The replisome is assembled at origins of replication.
Herpesviruses replicate their DNA in two phases during a productive infectious cycle. First, circular molecules are amplified by an origin-dependent bidirectional replication. In a second phase, the circular molecules are used by a rolling circle mode of replication generating linear concatemers, which are cleaved into unit length molecules and packaged into capsids. For herpes simplex virus, DNA replication occurs simultaneously with frequent recombination and processing of replication intermediates
At present, there is limited insight into the structural biology of Herpes simplex virus replication. So far X-ray crystallography has provided structures for the UL30 DNA polymerase subunit, UL42 in complex with a C-terminal peptide from UL30 and ICP8 lacking the C-terminal 60 amino acids required for formation of filaments. Clearly, more work is needed to provide insights into the structure of the complete replisome, individual components of the herpes replisome and complexes of replication proteins in discrete functional states.
Future projects and goals

We aim to determine the structural-functional basis of herpesvirus replication using a combination of techniques available in the CSSB. Our molecular results will be integrated with results on herpesvirus replication in-situ from the Grunewald group at the CSSB thereby studying the mechanism of herpesvirus from several angles and scales in an integrative structural biology approach.